matrix - high pressure tan.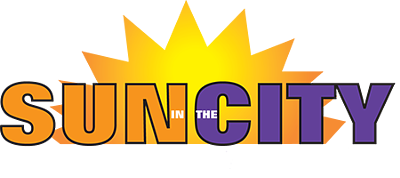 Give Sun In The City a call for more information or to
set up your appointment! 978.537.0096​
What is high-pressure tanning?
High pressure lamps produce UV/A and UV/B in different ratio than conventional tanning beds: just enough UV/B to produce the melanin required to tan, and a lot of UV/A to exidize that melanin and turn it a golden brown.
What is better? High-pressure tanning…or low-pressure tanning?
Studies show that a combination of low-pressure tanning and high-pressure tanning produce the best and fastest results. High-pressure lamps produce a deeper, darker, longer-lasting tan. Depending on your skin-type, a base tan can be established in as few as 1-3 visits, compared to 5-6 or more visits in a low-pressure tanning system.
Why are there more Matrix high-pressure tanning system being used than any other brand?
The matrix success is attributed to the fact that they have more tanning power than any competitive product. The proprietary filter glass and high-pressure sunlamps used in Matrix tanning systems provide the optimum number of the tanning photons necessary for a deep, dark and long-lasting tan.
Why do tanning systems equipped with high-pressure sunlamps create a deeper, darker and longer lasting tan?
High-pressure tanning system emit more of the longer UVR wavelengths that penetrate farther into the skin melanosomes located deeper in the skin. Since it takes these melanosomes longer to reach the surface of the skin, the tan lasts much longer and appears deeper and darker.
How often do i need to tan to maintain my color?
Most people find that they can maintain their tan in a Matrix High-pressure tanning system by spacing the sessions approximately one week apart.
Does high-pressure tanning cost more than conventional tanning?
Because your tan takes fewer visits to achieve and lasts so much longer, the cost of high-pressure tanning is comparable to conventional tanning.
​
Give Sun In The City a call for more information or to
set up your appointment! 978.537.0096​