Tanning Booths. Top Tips to Use Tanning Beds Safely​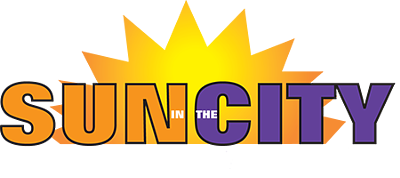 Give Sun In The City a call for more information or to
set up your appointment! 978.537.0096​
Sunlight provides us with vital energy. A process of tanning strengthens one's immune system, stimulates a production of physiologically active substances and protective functions of skin. Moreover, a bronzed body looks so beautiful!
Today, there is no need to go to the south as far as you can get tanned in a tanning bed! JustLady, a woman's magazine is going to tell you how to use a tanning bed safely and enjoy your time spent tanning!
Very often people forget about the main reason we go to solarium: strengthening the immune system and rehabilitation. Unfortunately, we do not want to wait for beautiful color skin; our aim is to get tanned as quickly as possible.
Well, is it safe? What is the principle of solarium method for tanning?
Lamps of different types of solariums differ in power; however, in order to confirm a certain modification of a devise, it should be tested for the duration a man with a normal skin can get an optimal amount of ultraviolet radiation.
Conditionally, such rate is indicated as 4 MED, i.e., minimal erythermal dose. They say that if you want to get tanned in solarium quickly, it is necessary to increase the time of the tan duration or choose a device of high lamp capacity. Actually, this is a misconception. Characteristic data (time and power) are not interchangeable.
A recommended rate of minimal erythermal dose depends on your type and skin color. Hence, specialists of solarium define a procedure duration and session frequency.
Also, many people are trying to narrow the gap between sessions in order to get tanned more quickly. It is important to know two main facts:
After the procedure, pigmentation shows within 1-8 hours and lasts for one or more days. And there is no need to visit a solarium every day.
In the process of tanning, protein output speed is being disrupted, and if there is some time for its recovery, the tanning procedure is of use. Moreover, protective functions of skin go up, it becomes more stable to solar burns (up to 40%). In case you take sun baths too often, there is no time to recover protein synthesis at all. As a result, it mattes; such process increases mutations and it leads to skin diseases and body dysfunction.
Several hours hour after the procedure you may feel skin tension or small redness may appear. It indicates you have received maximum admissible dose of ultraviolet rays. Unfortunately, one can ignore this fact and the duration of the next procedure will be the same. It is not recommended. Furthermore, it is desirable to shorten the next session a bit.
​
Give Sun In The City a call for more information or to
set up your appointment! 978.537.0096​