gallery - social media

Check out Sun in the City's state of the art equipment!
​Guaranteed maximum comfort. An LCD electronic card allows four different exposure times to be selected. The solarium is also efficiently soundproofed to ensure the best results from the radio system with MP3 player.

ERGOLINE AVANTGARDE 600 (12 MINUTES)
Sun in the City offers the Ergoline Avantgarde 600 tanning bed for those working on their base tan. This bed gives stronger bronzing power to build upon your base.
The ergonomically positioned support columns allow customers to find their ideal tanning position. A main attraction of the Ergoline Lounge is the integrated changing area, which is built into the rear area of the Lounge. It is equipped with every feature needed to make getting undressed and dressed a comfortable experience including an illuminated mirror, seating area, clothes hook and shoe compartment.
This top of the range model from the Evolution series offers progress with perfection. Fully loaded with the following: Comfort Cooling, AC Plus, Stereo Sound, Standby effect lighting, Aqua Fresh, New Aroma, Vibra Sound, Voice Guide and IR Function.
Developed for people who move, the Sundash Performance Tanning line appeals to an active lifestyle tanner with a no-nonsense attitude and a keen focus on quality. Three professionally designed tanning unit complete the Sundash Performance Tanning Series.
Drawing from over 25 years of sunless experience Norvell® is proud to introduce the premium class, fully integrated Revolution Sunless Stadium™. Created to not only meet consumer needs, but also the growing demands of a high volume salon environment, the Revolution Sunless Stadium™ delivers uncompromised professional results.
With the Advantage series, an infinitely variable ventilation system keeps you feeling fresh during the tanning session. The invigorating, cooling air comes from 2 facial outlets and 4 to 5 body zone outlets. By integrating the reflector into the acrylic base, the difficult to reach shoulder and neck areas also receive thorough tanning.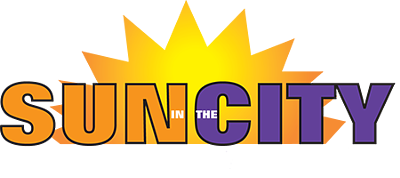 Give Sun In The City a call for more information or to
set up your appointment! 978.537.0096​
Give Sun In The City a call for more information or to
set up your appointment! 978.537.0096​