Preparing and Maintaining your Spray Tan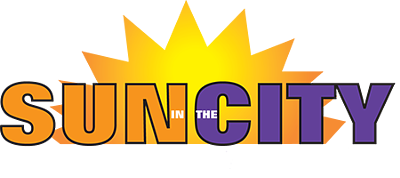 Give Sun In The City a call for more information or to
set up your appointment! 978.537.0096​
Prepare
You need to shower, shave and exfoliate at least 24 hours (no later) prior to arriving for your spray appointment.
Wash your body with a "spray safe soap" - these soaps don't contain mineral oils or moisturizers. A soap we recommend is Cetaphil Gentle Cleanser liquid soap or Norvell's prep.

It is very important you use one of these simple soaps because if you do not, your results will be damaged. Soaps with lotions, mineral oil, or moisturizer in them will create a barrier on your skin and prevent the spray tan from properly sticking. Dove body washes are the biggest culprit of ruining a spray tan!
Do not put any lotions on your skin after this shower... keep it bare

Roughly 2 hours prior to your appointment you will need to shower using warm water and a clean face cloth with no soap to make sure any access oils are not remaining on the skin.

It is very important you do not skip out on this step. Be sure you use absolutely no soap at all and are thoroughly cleaning your skin with a clean face cloth. If you do not do so, you can cause premature fading, damaging development or blotching.

Make sure you arrive to your appointment with bare/natural skin.

You do not want make up, lotion, deodorant or any barriers on your skin!

Bring loose fitted clothing with you to your appointment! Any rubbing on the skin can cause imperfections in your spray tan
Please remove all and any jewelry and leave it at home!
If you are a new customer or are new to our spray services, please arrive at least 5 minutes early.
Aftercare
Wait to shower for at least 12 hours, your tan will develop up to 24 hours.

Showering before 12 hours can cause your spray to not take or fade very fast.
If at 12 hours you are not content with your color, continue to wait until 24 hours.

Your first shower is a rinse. Wait till the water runs clear without using any soaps and jump out to air dry.

You do not want to cause any mess-ups in this processes so it is very crucial you just rinse without shampooing, conditioning or washing.

You can shower using soaps, shampoo and condition after that rinse.

Wait at least 6 hours before this shower. Please note that the more you shower, shampoo and condition- the faster you will fade.

Stay away from Dove and other soaps with a lot of oils. Cetaphil and Norvell's cleansers are safe soaps.
Refrain from any exfoliants, loofahs, facecloths or anything abrasive to the skin

If you use one, you will remove the spray tan.

Make sure you moisturize as needed. Body butters, Norvell Pro-long, and Hempz moisturizers are the best to use after a spray tan.
We always recommend making an appointment for our Norvell Auto Revolution Spray Booth. Airbrush is by appointment only. Please be sure to make any manicure or pedicure appointments a day prior to your spray tan as well as any hair appointments that will require your hair to be washed or eye brow appointments. Any of these services can cause the skin to be exfoliated and damage your results. If you have any further questions-please feel free to call!
Enjoy your sun-kissed glow!!
Give Sun In The City a call for more information or to
set up your appointment! 978.537.0096​