The importance of tanning with lotion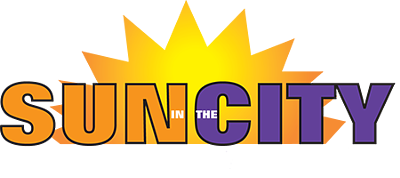 Give Sun In The City a call for more information or to
set up your appointment! 978.537.0096​
Did you know that tanning without lotion is like washing your hair without shampoo?
So here's what you need to know....
Moisturized skin reacts better to UV rays than dry skin to help your skin tan faster.
Moisturized skin also keeps your tan longer
Keeping your skin moisturized is also essential to maintaining healthy skin
Moisturizing your skin also helps your skin keep its elasticity and will help prevent you from aging faster
The healthier and more moisturized your skin is the more even your tanning results will be
Tanning lotion is specifically formulated with ingredients that will help enhance your tanning experience

Tanning lotions are categorized as following;

Bronzers which can help you adhere a base tan and have added color and fall into the category immediate or delayed bronzers. Some bronzers are very dark and can give you a tan beyond your natural ability to bronze.
Maximizers which help you adhere a base tan without the added color and gives you a very natual sun kissed glow.
Intensifiers which work with your melanin to help you achieve a darker but natural color without the use of added color.
Coolants which work like a maximizer while tanning but give you a cool and refreshed feeling and also helps cool your skin faster after tanning to help stop the tanning process after and can be hydrating and repair agent for the skin.
Tingles stimulate your skin and use ingredients that promotes micro-circulation. Micro-circulation brings blood to the surface of your skin, making it easier for it to become oxygenated which helps the UV rays be able to penetrate the skin easier and help your tan reach a new level and give you an amazing glow. Using tingles does come with some side effects that everyone should be aware of like; mild to intense tingling of the skin, slight to intense reddening of the skin, mild to intense heat on the surface of the skin. TINGLES ARE NEVER TO BE USED ON YOUR FACE! Your skin is much too thin and it will cause damage.
There are face lotions specifically formulated to be used for the face, make sure you take of your skin and avoid using other lotions on your face!

Mixing of tanning lotions can help you achieve a better color, make sure you talk to one of our Smart Tan certified team-members at Sun in the City for any advice or opinions on tanning lotions!

Also do not forget to moisturize once you are done your post tan shower and continue to apply more moisturizers as needed.
*** WARNING-- lotions bought online are not always certified from the brand that is printed on the bottle and may have been tampered with. PLEASE buy your lotions from an official and certified salon! Also, tanning oils and many brands are not safe to be used in indoor tanning beds, such as Australian Gold.
Give Sun In The City a call for more information or to
set up your appointment! 978.537.0096​