you choose your package
Our tanning packages are made to accommodate all skin types and individual needs in a cost effective manor.
GOING ON VACATION? Don't get burned - come see us first.
Most people save up all year for that one week in paradise. And we all know what that first day in the sun can mean - SUNBURN!
By getting your base tan with us first you can enjoy every minute of your vacation without the risk of burning or looking like a ghost
in your swimsuit. Vacations can cost thousands of dollars. A small investment with our salon will guarantee that you
enjoy your vacation to the fullest.
*We take our last tan 1/2 hour before closing*
Single Session
5 sessions
10 Sessions
1 Month (unlimited)

healthmate infrared sauna
All Packages receive 1 Courtesy/Free Tan (Excludes Norvelle Spray Tan and Matrix)

For your protection, only approved lotions are allowed to be used in our equipment.
For your protection, a maximum of 1 session per 24 hours is allowed.
Appropriate eye wear must be worn while using our equipment.
Prices subject to change without notice
SORRY NO REFUNDS - SORRY NO CHECKS ACCEPTED - SORRY NO SHARING ALLOWED
Single Session
5 sessions
10 Sessions
1 Month (unlimited)
Single Session
5 sessions
10 Sessions
Single Session
5 sessions
10 Sessions
1 Month (unlimited)
Single Session
5 sessions
10 Sessions
Single Session
5 sessions
10 Sessions
​$11.00
$45.00
$80.00
$90.00
$15.00
$60.00
$100.00
$110.00
$15.00
$60.00
$100.00
$110.00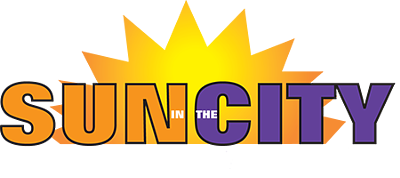 Give Sun In The City a call for more information or to
set up your appointment! 978.537.0096​
Give Sun In The City a call for more information or to
set up your appointment! 978.537.0096​